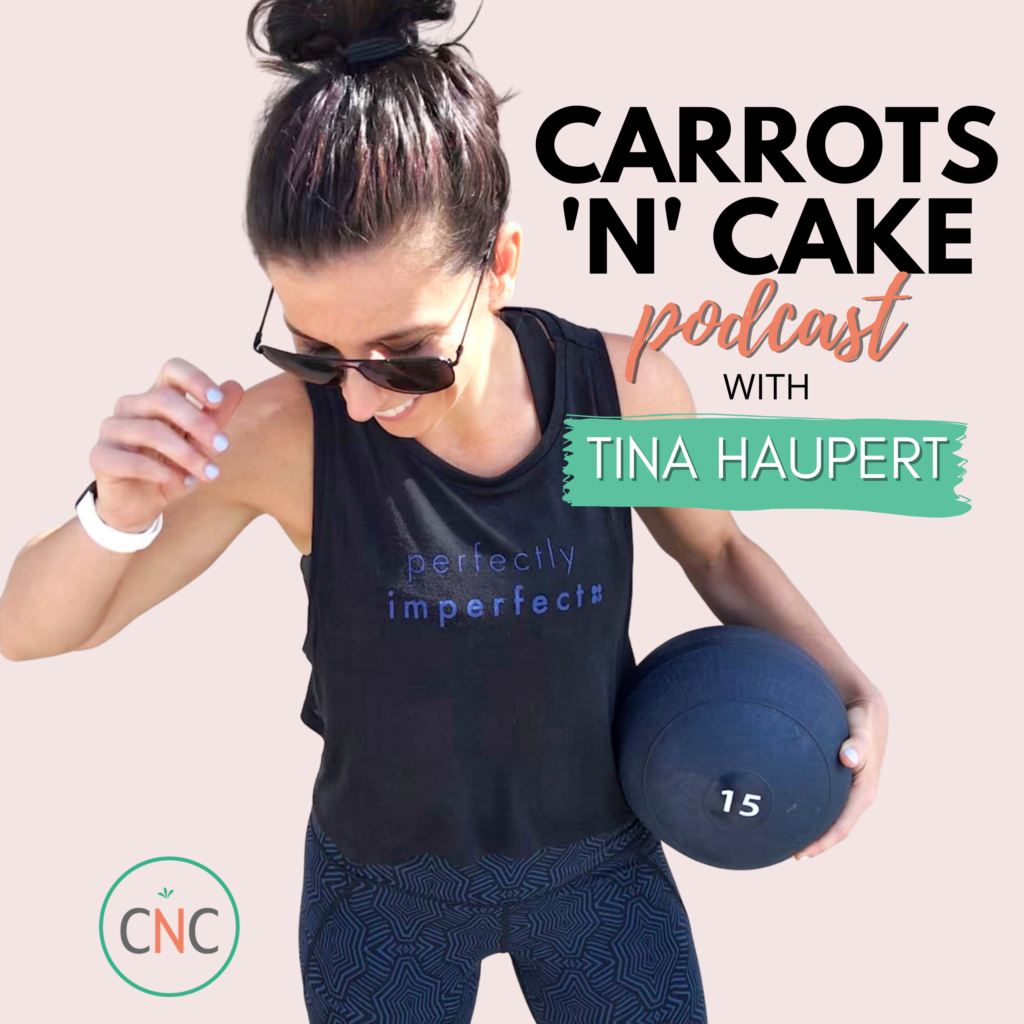 Carrots 'N' Cake with Tina Haupert
Why Diets Don't Work and How They Prevent You From Losing Weight
I sat down with Tina Haupert, author of The Everything Macro Diet Cookbook, to talk about exactly why diets don't work, how eating healthy doesn't have to be complicated, and how critical it is to set your environment up for success.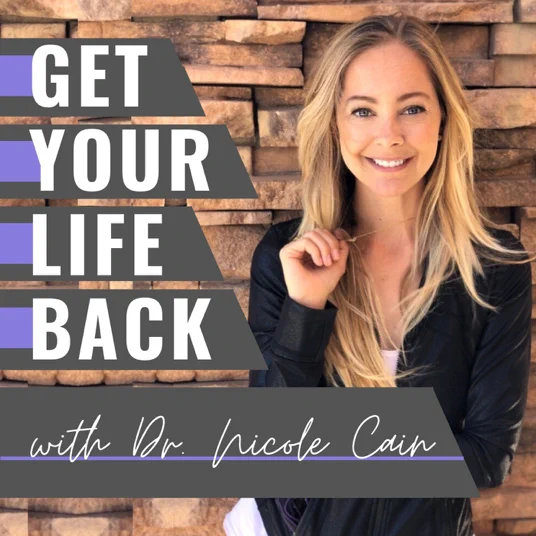 Get your life back with dr. nicole cain
How to Live an Authentic Life (and Lose Weight)
Dr. Nicole Cain and I discussed how vital it is to live with total authenticity in order to maintain your health. We talked about how women frequently find themselves living lives they didn't sign up for — and how fixing this is the key to permanent weight loss.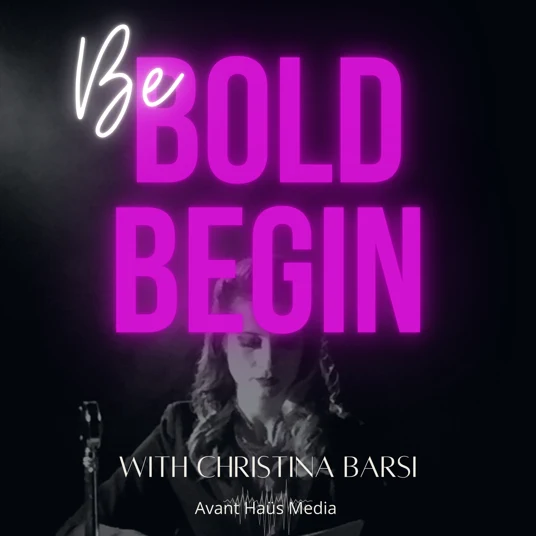 Be Bold Begin with Christina Barsi
Let Go of Losing Weight to Instead Create What Brings You Joy
Listen in as "Barsi" and I talk about eating disorders, how setting a big goal can help you lose weight, and and how to lose weight by doing what makes you truly joyful. Check it out on Apple Podcasts:
More Interviews & Appearances
with Camille Martin, R.D.
Are You Really Going to Eat That? with Wendy Hill
Losing Weight Without Dieting
Listen Now
---
The Dr. Abs Healthcast with Bryan Abasolo
Building Healthy Habits
Listen Now
---
HealthiHer with Dr. Amy Brenner
Shifting Your Viewpoint on Weight Loss with Camille Martin
Listen Now
---
Finding My Fit with Athina Crilley
How to Ditch the Diets for Good with Camille Martin
Listen on Anchor.FM
---
Live, Love, and Eat with Bernadine Otto
How to Stop the Dieting and Start Loving Yourself
Listen on Apple Podcasts
---
The Tea with Laura and Rachele
Changing Your Focus with Camille Martin
Listen on Podbean
---
Living Life Naturally with Lynne Wadsworth
How to be Happy and Self-Confident in Your Own Body
Listen on Apple Podcasts
---
Health Forward with Alaina Davis
What Weight Loss Is Really About with Camille Martin
Listen on Apple Podcasts
---
The Awakened Feminine with KaKi Lee
Love Your Life, Lose the Weight with Camille Martin
Listen on Apple Podcasts
---
Direction Not Perfection with Lindsey House, RD
Love Your Life, Lose the Weight with Camille Martin
Listen on Apple Podcasts
---
Lifestyle U Podcast with Lacey Iskra
How to Love Your Life While Losing the Weight with Camille Martin
Listen on Apple Podcasts
---
Over 50 Health and Wellness with Kevin English
Stop Dieting and Start Living Your Life with Purpose with Camille Martin
Listen on Apple Podcasts
---
Overly Caffeinated with Celia Cavalli
Diets Don't Work with Camille Martin
Listen on Libsyn
---
Switch4Good with Dotsie Bausch and Alexandra Paul
No More Chronic Dieting With New Vegan Camille Martin
Listen Now
---
Salad With a Side of Fries with Jenn Trepeck
It's Time to Let Go, Featuring Camille Martin, RD
Listen on SimpleCast
---
This Podcast Burns Fat with Omar Cumberbatch and Dr. Lori Shemek
What to Do When Dieting Doesn't Work with Camille Martin
Listen on Apple Podcasts
---
Girls in Real Life with Mariah Clayton
Getting Real About Weight Loss
Listen on Apple Podcasts
---
Hopeful and Wholesome with Hope Pedraza
Why Diets Don't Work with Camille Martin
Listen on Apple Podcasts
---
Naturally Savvy with Lisa Davis
Stop Waiting to Live Your Life Until You Lose Weight!
Listen on Apple Podcasts
---
Hotter Than Health with Eliza Gellman
Getting Off the Dieting Hamster Wheel with Author and RD Camille Martin
Listen on Spotify
---
The Rising Podcast with Nistha Dube
Does Dieting Really Work? Intuitive Eating and Mindset Reframing to Cultivate Your Ideal Body Weight
Listen on Anchor.FM
---
Not Over Just Different with Natalie Ledwell
How to Quit the Diet Game with Camille Martin
Listen on Apple Podcasts
---
The Steve Jordan Experience with Steve Jordan
Stop Waiting to Live Your Life Until You Lose Weight with Camille Martin
Listen on iHeart
---
Women in the Arena with Audra Agen
Food and Self-Care Are Related
Listen on BuzzSprout
---
Women Seeking Wholeness with Cherie Burton
Overcoming Disordered Eating
Listen Now
---
Modern Aging with Risa Morimoto
How to Lose Weight and Boost Self-Esteem by Not Dieting
Listen on YouTube
---
All About Health and Fitness with Dr. Vicki Doe
Losing Weight Without Dieting with Camille Martin
Listen Now
---
Journey to There with Amber Lovette
Love to Lose with Camille Martin
Listen on Libsyn
---
Her Drive with Cynthia Cramblett
Love to Lose with Camille Martin
Listen on ListenNotes
---
Empowered Nutrition with Erin Skinner
Love to Lose and Much More with Camille Martin
Listen Now
---
Sherri Gets Fit with Sherri Gorny
Self-Love and Weight Loss
Listen on Anchor.FM
---
A Magical Life with Magic Barclay
Love to Lose with Camille Martin
Listen on BuzzSprout
---
Empowerography with Brad Walsh
[Episode S01 EPS 280]
Listen on ListenNotes
---
Women's Health Happy Hour with Dr. Dawn Andalon
How to Achieve Your Health Goals
Listen on Apple Podcasts
---
Drop the BS with Dr. Kirleen Neely
Disrupting the Chronic Dieting and Shame Cycle with Camille Martin
Listen on Apple Podcasts
---
Your Personal Journey with Food with Tracy Cromwell
Stop Wasting Your Life on a Diet
Listen on Anchor.FM
---
Women's Health, Wisdom, and Wine! with Dr. Laurena White
Be Transformed by the Renewal of Your Mind [Episode 23]
Listen on BuzzSprout
---
Losing Weight to Gain Control with Gwen Alexander
Love to Lose with Camille Martin
Listen on Apple Podcasts
---
Waist Away with Chantel Ray
How to Not Diet But Still Fuel Your Body With Things That Make You Feel Great, How to Not Overeat, Choose a Non-Food Reward, Set Up Your Environment For Success, and More with Camille Martin!
Listen on Apple Podcasts
---
The Wendy Love Edge Show with Wendy Love Edge
How Can We Get Our Greens?
Listen on Apple Podcasts
---
Charlotte Readers Podcast with Landis Wade
Registered Dietitian Camille Martin Speaks to Women in "Love To Lose: Love Your Life and Watch the Weight Lose Itself"
Listen on Charlotte Readers Podcast
---